We support your life in Japan through applying for a visa to the Immigration Bureau!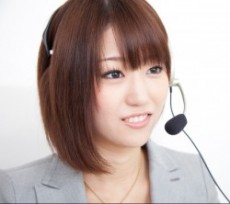 Ai-Support comprehensive legal office (Certified Administrative Procedures Legal Specialists) provides dedicated support and assistance for visa applications throughout the Kanto area, including the Tokyo Regional Immigration Bureau and the prefectures of Chiba, Ibaraki, Saitama, Fukuoka and Saga.
Our staff are available to help overseas visitors whatever their visa requirements, including amending or renewing a current visa or applying for permanent residence or naturalization in Japan. Please feel free to contact us for a consultation.
<We are here to reassure you on any concerns you may have about your stay in Japan and will be happy to perform the required processes on your behalf to ensure no errors are made>
All foreigners who come to Japan to live, study, work or get married, or who wish to apply for naturalization must comply with a set of detailed requirements. A large set of documents must be drawn up and collated for review by the immigration authorities.
The requirements of the Immigration Bureau, such as the acquisition of a Certificate of Eligibility for Resident Status, can seem onerous and confusing.
The Immigration Bureau examination is very rigorous, so applicants for status of residence must pay careful attention in terms of the format and details of their submission.
Application inquiries administrative scriveners, who are certified experts by the Minister of Justice in matters of immigration control, collate and prepare documents, apply for status of residence, make inquiries and apply for the required approvals on behalf of the customer.
Unless there are special circumstances, the client will not have to go to the Immigration Bureau in person and will not have to worry about being questioned directly by the immigration examiner.
We can help with visa applications for the following types of applicants.
Those looking to hire a foreigner as an employee or amend/renew the visa (residence status) of a hired foreigner

Foreigners who want to work in Japan (Shuro visa – Work visa)

Those who are planning an international marriage and wish to provide reassurance to their spouse on matters related to living in Japan

Foreigners who want to do business in Japan (Keiei/kanri visa – Business/management visa)
Foreigners who have acquired Japanese nationality and want to permanently forever as a Japanese (Kika – Naturalization)
Foreigners who wish to retain their nationality but to live in Japan on a long-term basis (Eiju – Permanent residence)
International students in Japan who wish to work part-time (Shikakugai katsudo kyoka – Permission to Engage in Activity Other than that Permitted under the Previous Status of Residence)

Foreigners who wish to renew their period of stay

Those who have overstayed their visa (illegal resident) but wish to remain in Japan (Zairyu tokubetsu kyoka – Special residence permit)
Foreigners who wish to receive a Certificate of Eligibility (Jizen shinsa gokakusho – Certificate of Preliminary Examination for entry into Japan)

Foreigners who wish to apply for a visa or to change their status of residence
"What kind of visa do I need for living in Japan and what should I do to get one?" You may find that even if you need help to understand what to do, you don't even know what the right questions to ask are.
However, you shouldn't feel embarrassed. Japan can seem alien and unfamiliar. The visa application (residence status) system is difficult to understand, so it is natural that you may have questions about it.
We are more than happy to explain the visa application process right from the beginning. Please do not hesitate to contact us.
Visa applications frequently have a fixed deadline, and we often find many people leave their applications until it is too late. If you have any worries or concerns, it is important to resolve these as promptly as possible.
vis applications made by members of the public are sometimes denied
There are two main reasons why personal applications for a visa are often denied:
Incomplete set of documents
The documents published by the Immigration Bureau as being necessary for a residence application are the minimum only. Frequently, more documents than this are required. These required documents will  vary according to the situation.
For example, if you have changed jobs several times, and you have only very recently joined the company you are currently working for, "proof of employment" alone may not be sufficient, and additional materials may be required. (This is also the case when applying for status of residence in case of remarriage.)
Inconsistent and contradictory documents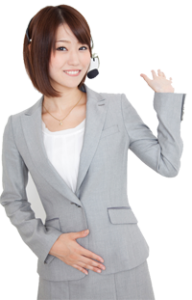 As an example, when you apply for a spouse visa (formally, a Japanese spouse, etc.), if an answer on the questionnaire states "Introduction by relatives" and the written statement of reasons states "Introduction by a friend", the two documents appear inconsistent in terms of the description of the circumstances of the marriage.
When applying for status of residence, it is vital to read through and check the documents thoroughly before submission. If there is just a single contradiction, even relating to a previously submitted document, your application will not be granted.
If your application is refused, please make sure you keep all copies of your visa documents. Without these copies, it will be more difficult if you reapply in future