What are the types of technical internship visas?
One of the qualifications for residency is "technical training," which is a type of "overseas training" offered by business cooperatives and other organizations. This is a visa for foreign nationals who have been invited to Japan through the "acceptance of technical interns".
In order to provide long-term technical training to foreign nationals, they are required to undergo tests tailored to the content of their training. You will be able to obtain a longer period of stay in Japan if you are a member of a group of people who are interested in the program.
The "technical training qualification" includes the following
| Status of residence | feature | Period of stay |
| --- | --- | --- |
| Technical Training No.1 | The first two months of the year are used as a training period, and it is necessary for technical intern trainees to receive training in Japanese and other areas of technical training. | 1 year |
| Technical Training No.2 | This visa is for the second and third years of apprenticeship, and must be issued at least three months before the completion of the first year. You are required to take a level 1 skills test or the equivalent skills training evaluation test. | 2 years |
| Technical Training No.3 | This visa is for the fourth and fifth years of technical internship. In order to obtain this visa, the supervisory body and the trainer accepting the foreign apprentices must Must be certified in good standing. | 2 years |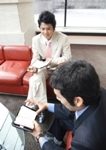 Each time a change from No. 1 to No. 2 or from No. 2 to No. 3 is made, the foreign technical interns are required to change their technical training goals from Take a trade skill test or its equivalent at least three months prior to completion of the course You need.
As for the technical internship visa, you can obtain the next period of stay only by changing to the following For this reason, it is not possible to apply for the renewal of For this reason, it is not possible to apply for the renewal of a Technical Internship No. 1 visa when its expiration date is approaching. Please be careful not to transfer to the Technical Training 2 program.
Please refer to this page for the types of jobs and tasks that can be transferred to Technical Training 2.
What occupations are eligible for the Technical Training II program?
The job titles and tasks of the Foreign Skills Training 2 program are defined by law.
When you obtain a technical internship visa, "Technical Internship No. 1 (I)" will be displayed in the status of residence column. The "I" refers to the method of acceptance by a company alone, and the "RO" refers to the method of acceptance by group supervision (For more information, please refer to the business cooperative's website)