About Skills
There are various types of work visas required for foreign nationals to work in Japan.
One of those visas is a skills visa.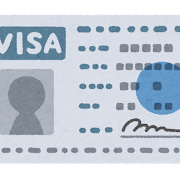 Please note that the visa I will explain here is a "skills visa", not a "technical internship visa", although this may be confusing.
So, first of all, what are the activities that fall under the "skill" category of this skilled visa?
Let's check the following explanations.
Activities that fall under the category of "skills" are, by law, industrial activities performed under contracts with public and private institutions in Japan. It is defined as activities that involve "skilled work" in a special field.
For example, one of the typical activities of a skilled visa is to be a cook of a dish conceived in a foreign country (Chinese and (French, Thai, Italian, etc.).
It's important to note that the cooks are "foreign invented" cooks.
Therefore, this does not apply to Japanese food cooks.
This means that even if you are a skilled Japanese food chef, it is not possible to obtain a skilled visa for this I can't.
Skills visas are available for a variety of activities in addition to cooking.
For example, aircraft pilots, sports instructors, wine connoisseurs (e.g. sommeliers, etc.), and architectural technicians for foreign-specific architecture are also included in the scope of work for this technical visa.
A period of work experience is required, which varies slightly depending on the activity, as skilled skills are required.
This is the explanation of the skilled visa.
---
The next step is to explain the requirements for a skills visa.
To obtain a skilled visa, the following requirements are required, depending on the type of work.
These requirements are basic, and meeting them does not necessarily mean you will be granted a visa. However, if it is not met, it will be disallowed.
The following is an explanation of the requirements for each type of job, so let's take a look at.
1: Foreign Cuisine Cook





A minimum of

10 years

of work experience.



*More than 10 years of work experience does not mean that you have been working as a chef for 10 years. You must have mastered advanced cooking skills during this period.

*As for Thai food cooks

, more than

5 years of experience is acceptable.

( However, proof of qualification as a Thai chef at the beginner level or higher and proof of one year's experience as a Thai chef are required. )
2: Aircraft Pilot




The applicant must have at least

1000 hours

of flight experience.



*You must have a flight history of 1,000 hours or more, even if the person holds a certificate of proficiency to perform duties as a captain or co-pilot.
3: Sports leaders
A minimum of 3 years' work experience

or experience competing in international competitions such as the Olympics.
4: Sommeliers and other wine connoisseurs

At least

5 years

of work experience and experience in international sommelier competitions or other competitions, or a qualified candidate being.
5: Others, such as building engineers, animal trainers, and processors of precious metals
A minimum of

10 years

of work experience.
The above is an explanation of the different requirements for different jobs.
---
Next, this is a requirement for any occupational skills visa. Let's check.
Salary for hired foreigners
You must be paid a remuneration equal to or higher than the remuneration paid to a Japanese employee.
In other words, you cannot employ a foreigner at an unreasonably low wage.
About employer
Is there really a need to hire highly skilled foreigners, hire foreigners and pay them a salary? You will be judged on whether or not you can do it.
For example, if you are hiring a chef for a dish invented in a foreign country, the restaurant you will be hired at will be required to meet the requirements for cooking Methods, menus, restaurant exteriors and even interior design will be judged.
This is the explanation of the skilled visa.
When inviting a person with a skilled skill visa, you need to determine the number of years of work experience and Check the conditions of the employer and other factors before you apply.