Introduction of staff and offices
In order to live in Japan with peace of mind, you must pass the Immigration Bureau's examination.
This exam is harder than most people would imagine. If you create and submit documents that are not consistent, you may be disallowed even if there is nothing wrong.
We support you with all our strength to get your permission as soon as possible.Please feel free to consult with us first.
Visa application support staff to the Immigration Bureau


▼Introduction of office
representative, Specific administrative scrivener Yoshitomo Nomura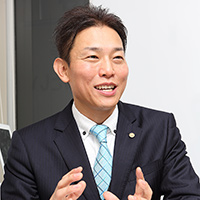 Born in Aichi, Japan in 1972.
When I used legal advice myself as a user, I was shocked by poor attitude, poor response, and insensitivity to repeated difficult jargon.I happened to think that my partner was bad, so I consulted with someone else, but there was no big difference, and later I learned that the profession of legal advice was a very low level of awareness in the service industry.I decided to open an office to reduce the number of people with similar complaints and anxieties.
In order to resolve various anxieties, I believe that it is essential not only to have legal knowledge but also to have broad social experience.For this reason, I experienced work at the branch manager of a staffing company, the warehouse management and truck driver for distribution, the housing and building transaction manager of a real estate company for housing, and the judicial scrivener's office, which is connected to the current work.
In our office, we always try our best to create an atmosphere that makes it easier for you to consult, respond faster than anyone else, explain easier for you even if you're new to us, and we try our best to achieve your goals as soon as possible.Please feel free to contact me if you are in trouble.
Hakata Branch manager, administrative scrivener Yoshihiro Ikeda
Born in Hiroshima, Japan in 1973.
Prior to my current legal support job, I have experienced different fields such as service, consulting, and graphic design production. Therefore, I think that we should not be able to speak rude words and actions that are common in this industry and technical terms that are difficult for the general public to understand. From the customer's point of view, we propose ways to achieve our goals and do our best to ensure peace of mind as soon as possible.
You may have a lot of concerns when you first contact us.
However, even if you don't know the premise, we are always thinking about what to do in order to get your understanding, creating an atmosphere that is easy to talk with and quick response. Please feel free to contact us.
Administrative Scrivener Kenji Sengoku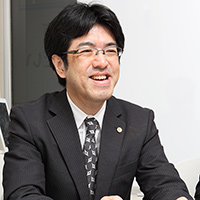 Born in Chiba, Japan in 1974.
After graduating from college, I discovered the job of administrative scrivener through the hospitality industry and telecommunications-related jobs. While working in my regular job, I read obscure government guides and listened to unfriendly explanations of the procedures. I have experienced how hard it is to do. I became an administrative law clerk because he explained to me in simple language and made the tedious process quicker. We are keenly aware of the need for professionals who can reliably represent us.
It is a matter of course to proceed smoothly, but it is also important for us to provide solutions to our customers' worries and I'll explain how to explain the process and the necessary documents to you in a way that is easy to understand.
If you have a problem with a procedure, please feel free to contact us, even if it is a trivial one. I would like to cherish my relationship with you, so please do not hesitate to contact me.
Administrative scrivener Kazuya Hirose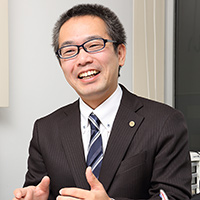 Born in Hyogo, Japan in 1977.
Have you ever had trouble preparing documents or submitting documents to a government office?
My friend was one of them. He was bothered by the complicated procedures for marriage and living in Japan . The person who helped him was an administrative scrivener. When I heard this story, I realized that there was this kind of work that I could do to relate to people and help them, a kind of behind-the-scenes support, and that's why I decided to become an administrative scrivener.
I would like to make use of my experience in the customer service industry for more than 10 years, and I would like to make my best effort to make my clients happy.
I assist in the trouble of a customer so that I can meet the smile of many customers. Please feel free to contact us.
Administrative scrivener Shotaro Ishizaki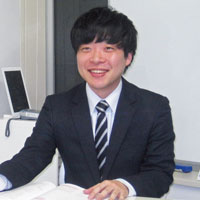 Born in Tokyo, Japan in February 1995.
Before taking up my current job, I worked for a judicial scrivener's corporation. I believe that there are people who are confused by legal procedures that they are not normally familiar with.
From my experience in my previous job, I have been able to work with my clients to remove their concerns and questions. I have learned the importance of doing so. I want to help customers in a wider range of fields as an administrative scrivener, not only in business related to registration.So I joined Ai-Support because I wanted to be able to do that.
"Preparing and submitting documents to public offices" is easy to describe, but in reality, it is almost always difficult to understand due to the laws involved. If you have any concerns or worries about the procedures, please contact us. We will try our best to avoid using difficult terminology and support our clients to proceed with the procedure with your satisfaction. All of our staff will do their best to help you, so please feel free to contact us.
Administrative scrivener Megumi Honda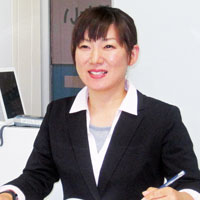 Born in Chiba, Japan in 1983.
My parents were both in private business.
When I was young, I used to complain about how I missed my mother when I came home from school, because she wasn't home.
Maybe it's because I was brought up in this kind of environment that I had the impression that being self-employed was hard work.
However, I decided to open my own cleaning business as a sole proprietor.
Once I actually started running the shop, I had to find the manpower, file income tax returns, and so on, all while doing the day-to-day business, which was very difficult.
At that time, it was an administrative scrivener who was in charge of providing consultation on the procedures.
This was the catalyst for me to become an administrative scrivener later on.
I know that people who come to me for consultation have a variety of feelings.
Have you ever had a difficult time when you decided to start something?
We are committed to providing the best possible solutions to our customers' problems.
Please feel free to contact us with any thoughts you may have.
Qualified administrative scrivener Makiko Okakawa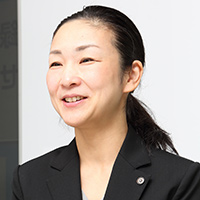 Born in 1975 in Hokkaido, Japan. Qualified as an administrative scrivener while in college.
After graduating from university, I worked as an information program director at a TV station in Sapporo for about five years.
I learned how to make a program more understandable and memorable under tight deadlines, and how to coordinate a crew to get it on the air.
I was in charge of a wide variety of businesses, including restaurant owners and chefs, department store public relations departments, government offices, and the police.
My previous job and my work as an administrative scrivener seem very different, but I think they are actually very similar. I get to know my clients well, listen to their requests, and choose the method that I think is best for them. In this sense, I feel that my past experience is extremely useful.
In my work as an administrative scrivener, I am required to attend important life situations. I will listen to you carefully and try to do my best to be accurate and sincere, so please do! Thank you for your support.
Administrative scrivener assistant, Customer charge Mayu Namimoto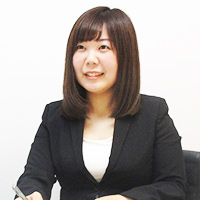 When you want to talk to someone about your problems, you may not know who to talk to, and some of you may feel uneasy.
We recommend that you contact Ai-Support comprehensive legal office when you need help with procedural matters and document preparation.
Because we are a corporate organization with a wide network, most of the problems that cannot be solved in our office can be solved by referring to other professionals who can be trusted.
In addition, we place great importance on creating an atmosphere that is easy to talk to, which is unusual for an administrative scrivener's office. We have a system in place to receive consultations lightly and sympathetically. Therefore, first time visitors will not feel intimidated.
I will make sure that our customers are able to listen to anything that they are having trouble with or have questions about. Our staff is working hard day and night. First of all, please feel free to contact us.
General affairs, Administrative scrivener assistant, Customer charge Shizue Yamanaka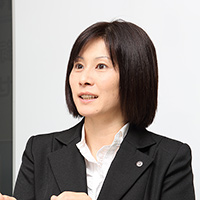 After giving birth and raising my child, I joined Ai-Support comprehensive legal office in August 2007 as an assistant to an accountant and administrative scrivener, and here I am today.
Because many of our clients have to deal with procedures that may or may not occur once in their lifetime, I believe that many of those who come to us for consultation are often anxious and nervous.
Therefore, what we try to do in our office as a whole is to alleviate the anxiety and tension of our clients, so that they can feel free to consult with us. We create an atmosphere that is easy to do. In addition, we try to avoid using technical terms and provide easy-to-understand explanations that can be understood without any prerequisite knowledge. I think another feature of this office is that the entire office regularly holds training sessions so that we can We will be happy to help you.
Please feel free to contact us, as our staff and our administrative scrivener will make every effort to make you feel good about consulting with us and requesting the procedure.
Rie Iguchi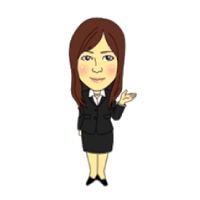 We understand that you may feel uneasy when you have never done anything before, such as when you are required to fill out an unfamiliar document or when you are asked to complete a complicated application.
In such cases, I always try to create an atmosphere in which you can feel free to consult with me about your questions and concerns, and to provide smooth communication between you and the person in charge, as well as supplementary support, so that you can feel at ease.
I will do my best to be of service to my customers.
Office name
Ai-Support comprehensive legal office (Certified Administrative Procedures Legal Specialists)
Founding
August 2007
History
June 2011 Incorporated a private office
April 2015 Hakata branch opened in front of Hakata station in Fukuoka, Japan
affiliation
Japan Administrative Scrivener Association Federation, Chiba Administrative Scrivener Association, Fukuoka Administrative Scrivener Association
Corporate number
1102001
Representative
Yoshitomo Nomura
Location
【Kashiwa Main Office】
〒277-0842 Suzuki Building 5F, 4-1 Suehiro-cho, Kashiwa-shi, Chiba
【Hakata Branch】
〒 812-0012 No.13 Taihei Building 10F, 5-11 Hakataeki Chuo-gai, Hakata-ku, Fukuoka City, Fukuoka
Contact Us
E-Mail:info△ai-support.biz(△→@)
business hours
9:00-18:00(Even if it's outside of business hours, we can help you if you contact us in advance.)
Holiday
Saturday, Sunday and Holidays (Even if it is a closed day, we can help you if you contact us in advance.)
Warranty
If the documents produced by our office are incomplete or if we are unable to perform any major part of the service, we will re-create them or give you a full refund at no charge.